UERMI NEW FRAGRANCE
PRESS PRE-LAUNCH AT LUNCH
A special appointment dedicated to journalists and influencers, an exclusive anticipation of the upcoming official launch of UERMI new fragrance, 70s MOOD. A lunch rendez-vous inside a very amusing and unusual location: a motorbike club, a playground packed with collector's memorabilia from the 70s and earlier. Everything else about this event is unique: an aphrodisiac, irresistible perfume inspired by the craziest decade of all, a new song released for this fragrance as a tribute to Italian rock music of the time, flowered pins and t-shirts. A tribute to creativity, revolutions, colors, experiments and changes that have shaped our world. Special guest, together with UERMI artistic directors: the Italian Perfumer Luca Maffei, creator of the new fragrance for the brand.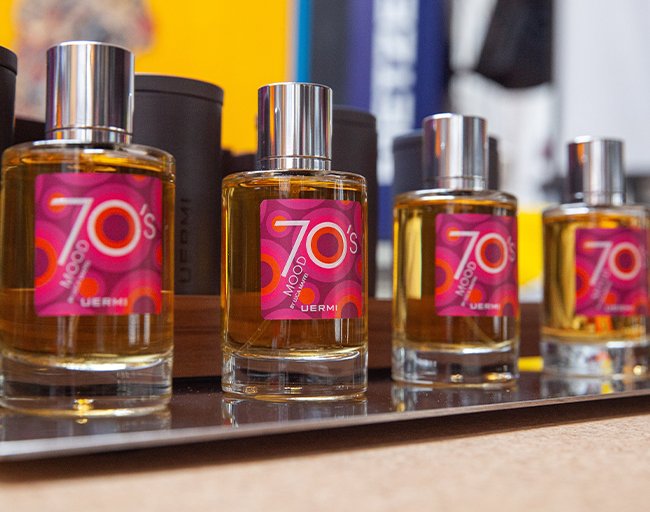 Milano Convention Centre · Milan, Italy
After 2 years of justified absence this prestigious tradeshow has put UERMI again in contact with many international markets. Our brand has distinguished itself with the design of its stand, an elegant explosion of colors and 'joie de vivre'… just like the new SOLARO COLLECTION, officially launched there. A tribute to that Italian Dolce Vita, a golden age of when summertime and vacation were a state of mind.
SOLARO COLLECTION PRESENTATION
The new SOLARO COLLECTION has had the privilege of a world première in a prestigious venue: the SYMRISE APPARTEMENT, situated next to the Arc de Triomphe in Paris. No other place could have been more welcoming and cozy. Thanks to the Symrise Team as host - friendly and professional at the same time - and a selection of guests, journalists and writers, very attentive and passionate about niche perfumes. And the presence of the senior perfumer, Pierre Guéros, the nose creator of the SOLARO COLLECTION for UERMI, was the gem of the event. An evening of discoveries, tales to exchange and remember, extraordinary fragrances to experience. In an event where every detail was cared…even the finger food was focused: each bite, sweet or salty, contained one ingredient from one of the 4 new SOLARO fragrances. All the guests had also the privilege to taste another absolute world première: the very first Champagne produced by an Italian, owner of a Champagne vineyard. Amazing, isn't it? A feast for all the senses, a beautiful marriage between Italian and French creativity.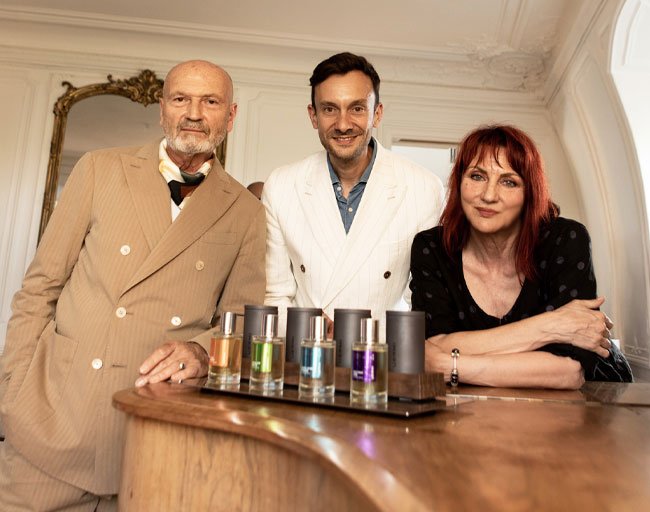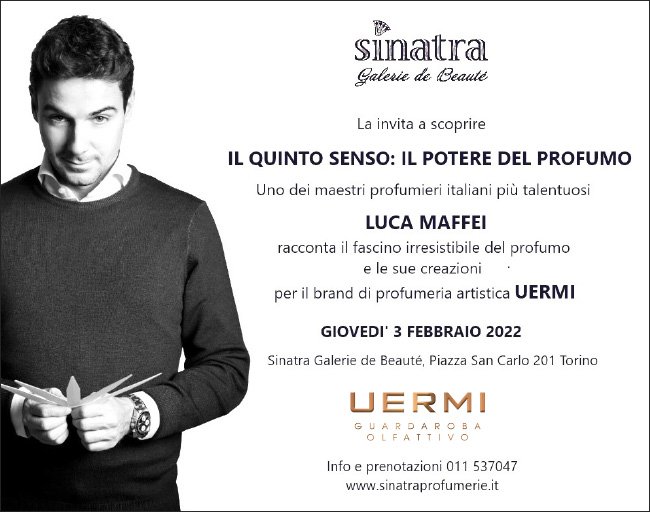 THE 5TH SENSE: PERFUME AS POWER
The Storytelling Of A Master Perfumer
Sinatra Galerie de Beaute · Torino, Italy
An iconic concept store in Piazza San Carlo, on 4 levels with indoor balcony, dedicated to fully experience beauty and wellness, in all its nuances: perfumery, skincare, make-up, design home décor, gourmet delicacies and niche products. And a full range of luxurious services: hairdresser salon, barbershop, urban spa, champagnerie and events.
Inprofumeria · Lumezzane (Brescia) Italy
A small, elegant, precious store that searches for excellence and niche brands of perfumery, skincare, make-up and jewelry.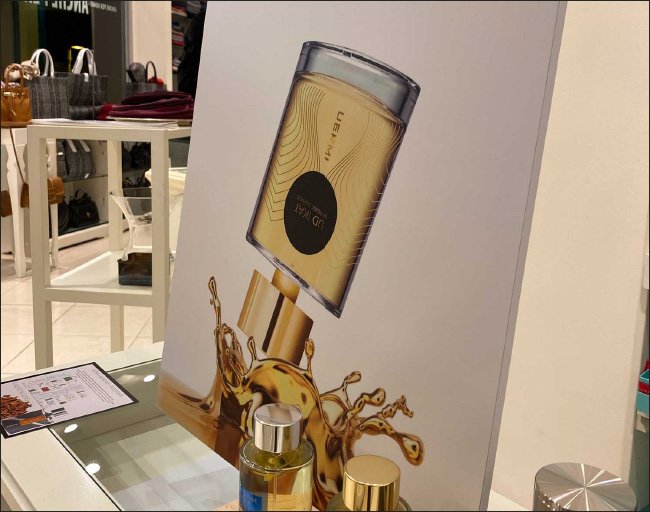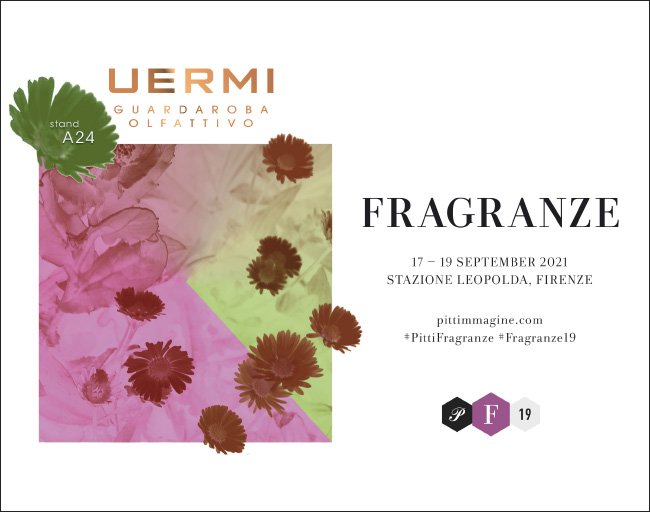 Pitti Fragrance · Florence, Italy
A small, elegant, precious store that searches for excellence and niche brands of perfumery, skincare, make-up and jewelry.
Since 2009 Esxence is the art perfumery event dedicated to artistic perfumery, the opportunity for operators from all over the world to meet the real protagonists of the fascinating world of fragrances, where history and tradition join innovation and research.