4 fragrances dedicated to the iridescent fabric that needs the sun to reveal itself.
For the first time UERMI releases a collection of 4 new fragrances. A mosaic of olfactive beauties that celebrate the beauty of the sun, freedom and… that enchanted Dolce Vita.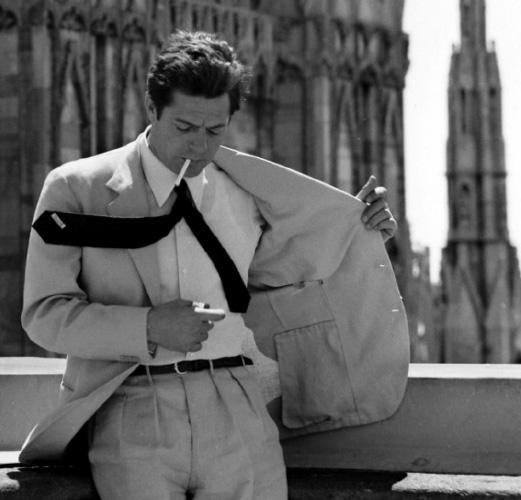 SOLARO is a prestigious fabric beloved by timeless icons of Italian elegance as Marcello Mastroianni and Gianni Agnelli.
THE SOLARO COLLECTION is inspired to this delicately iridescent textile as well as the magic atmospheres of a perfect Italian summer.
4 fragrances, 4 tributes to the scents and colors of Mediterranean landscapes.
Each fragrance name conveys a state of mind, almost a continuous poetic line.
Each perfume is numbered, to make it easier to pronounce its name.
Bright, seductive, sunny. The scent of Mediterranean flora illuminated by the golden rays of sun. The freshness of cardamom is enveloped in a seductive bouquet of white geranium and helichrysum. Notes of vanilla, sandalwood and oud define an enveloping and sensual base.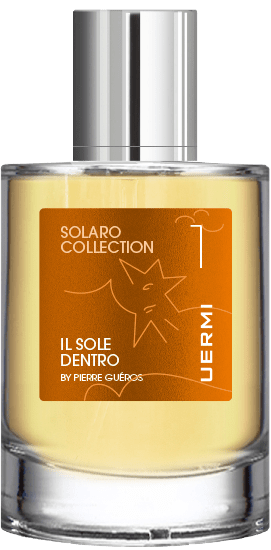 Orange
Cardamom
Coffee ExtractCO2
Geranium
Helichrysum
Solar Accord
Vanilla Madagascar
Sandalwood
Boya Oud
Lemon
Elemi
Ginger Madagascar
Lilybelle®
(LilyoftheValleynote)
Pink Pepper Leaf Madagascar
Olibanum
Amber
Cedarwood
Vetiver Madagascar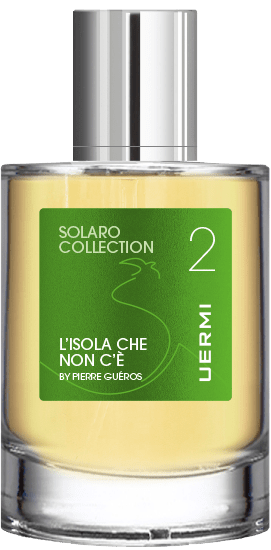 Sparkling, cheerful, airy. An olfactory journey beyond the simple evocation of freshness: the accord of citrus brightened by lemon and by touches of lily of the valley mirrors the summer light, where the reflection of the sun gives an aura of lightheartedness. The final destination is a play of contrasts: the warmth of olibanum, amber notes and precious woods seal the freshness of the composition.
Lively, marine, deep. Sea breeze drenched with salt, full of Mediterranean coast scents: the most beautiful citruses and refined sea daffodils that sprinkle on the beaches. Fresh notes then dive in deeper atmospheres, where the intensity of patchouli meets iodized notes of seaweed laying on the coast.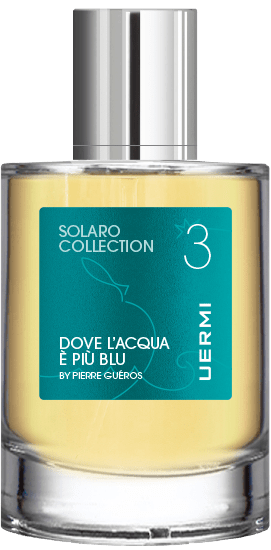 Lilybelle® (LilyoftheValleynote) Sea Daffodil Marine Accord
Grapefruit
Bergamot Juniper Berries
Rosemary
Cypress
Black Pepper Madagascar
Vetiver
Amber
Guaiac Wood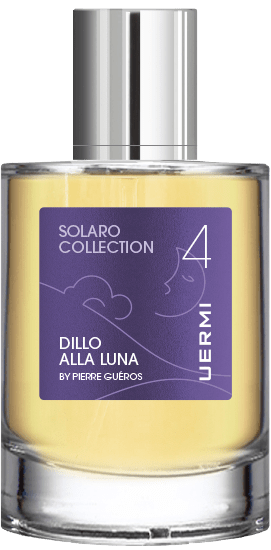 Elegant, intimate, contrasting. The essence of elegance, a secret whispered under the moonlight. An intense creation shrouded in mystery, where the citrus notes of grapefruit meet an aromatic heart of cypress, rosemary and juniper berries, for a seductive chiaroscuro effect. The base is dominated by a magnificent vetiver note and sublimated by the sensuality of amber.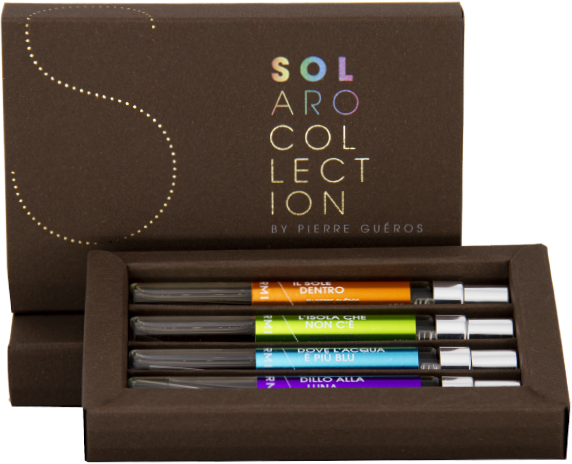 A miniature of this collection, all 4 fragrances in travel size format. Since the mood of SOLARO is 'an Italian vacation as state of mind', we had to call it TRAVEL SET. When you have it with you, you will always be in a VACATION MODE…
Our packaging is also a tribute to sustainability, craftsmanship and art. Prestigious Italian paper, natural beechwood supporting bases, Canaletto walnut wood displays, ceramic cylinders handcrafted by a Faenza artist: it's part of our commitment to respect our planet.
Creative and scientific – the ingredients of a master perfumer's mind – with a passion for reading, traveling, encountering people. "Perfumery spoke to my scientific mind as well as my sensibility to nature and taste for creation, particularly artisanal creation" he says. He observes and absorbs the world with a holistic approach, searches for connections with 'beauty everyday' to create his multisensory baggage. Born French, of Greek descent, he feels tied to the Middle East through his grandmother, loves the German language and has learned the art of story telling in New York. His compositions are not just perfumes, but fascinating tales.